All about the Sunderland AFC Heaven Branch
Our story, how we've grown, what we do and what we can offer fellow fans when they lose someone close that supoorted Sunderland.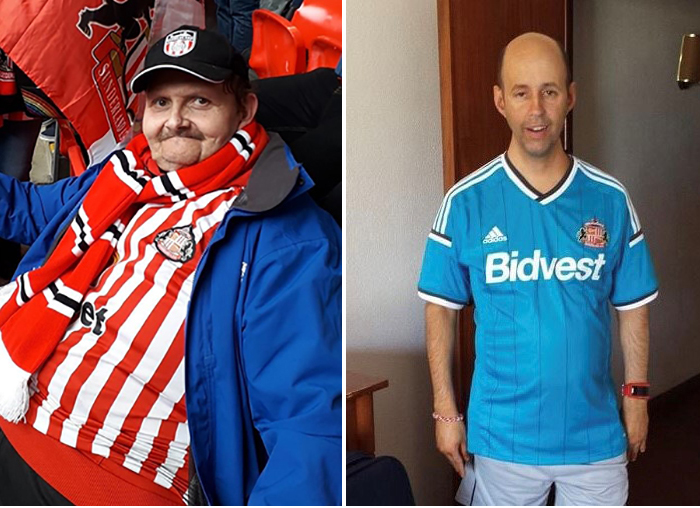 From an idea that came about in a discussion between supporters discussing fond memories of Sunderland fans & BLC members, Fred Taylor and Keith Charlton as well as other supporters that have passed away and the void they leave behind. In our first year, our group grew very quickly and we realised how much Sunderland Football Club is embedded in our lives.


Even after death the fact that someone lived and breathed the club keeps their memory alive with us, connects strangers and encourages wonderful memories and conversation. This website will explain how this branch came about, how it's growing and how it is bringing comfort to us all in the saddest of times.
This is a branch where family members can join their loved ones when they have passed away. Members can receive a FREE certificate in the name of their loved one, confirming they are now an eternal member of the Sunderland Heaven Branch. 
It's about offering comfort to people left behind that their loved ones are still remembered, and they remain part of their beloved club.  We have a Facebook group dedicated to the branch where we encourage people to post pictures and stories about their loved ones who joins as well as celebrating birthdays, anniversaries e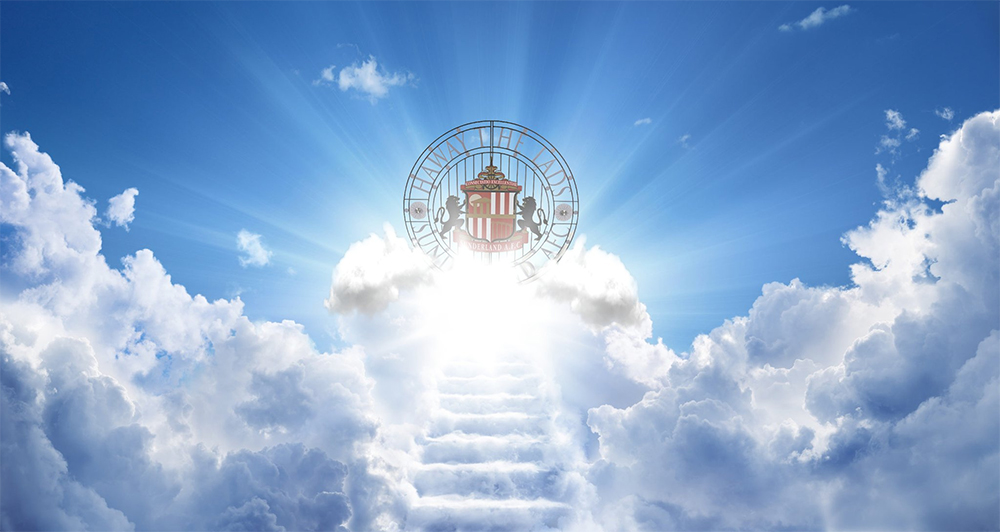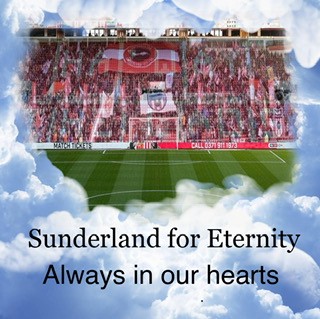 We understand different faiths may not recognise Heaven. 
We discussed this with various fans and sought the advice of club chaplain Marc Lyden Smith and are happy that using the word Heaven would be accepted in the way it's meant, offering comfort and being inclusive to all. 
The branch welcomes all no matter their age, gender, ethnicity or faith. the one thing we all have in common is the love of our club.
Being part of the Branch Liaison council we are supported by Washington MIND which currently offers mental health support as part of the BLC Fans Supporting Fans. 
This is a match day mental health hub held on home games at the Foundation of Light staffed by volunteers and fully qualified councillors offering support and advice to our fans. We hope this branch may encourage conversation and continue the bonds we have through sharing stories, memories and pictures. We aim to ensure people who join up loved ones have information and links to bereavement support as well as more specific support if suicide-related.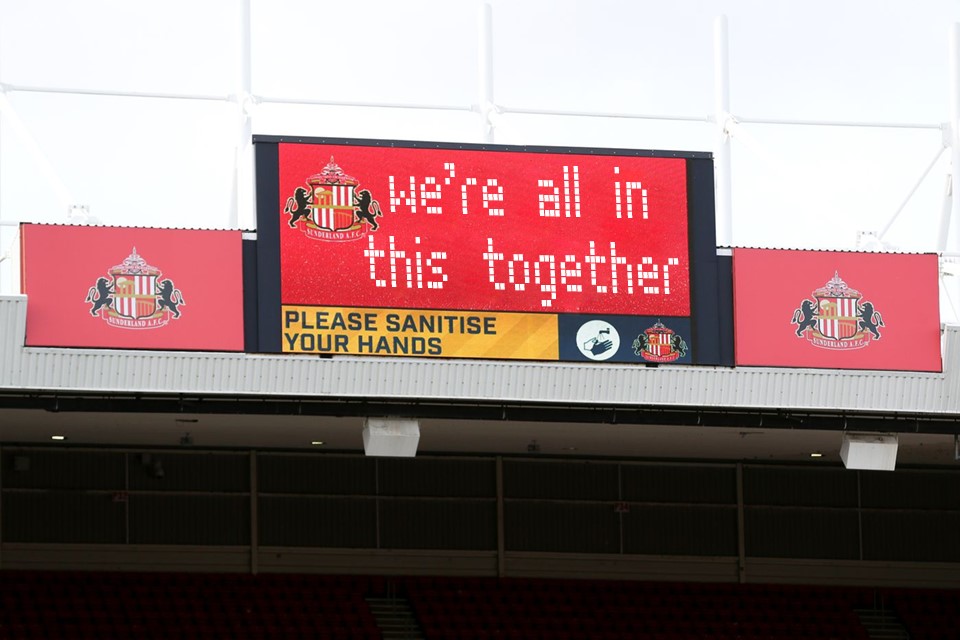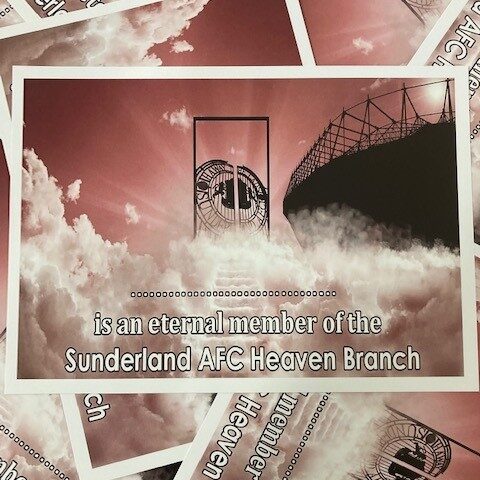 FREE Certificate of Membership
To join your loved one to our branch, simply send  us a stamped self-addressed envelope to;
The SAFC Heaven Branch
15 Norfolk Street
Sunderland
SR1 1EA
Please include your own name and contact details as well as the name of the person joining the branch.
If you require any information on Bereavement Support Services please let us know and we will include a useful leaflet with your Certificate .
We have been contacted by families looking for a Sunderland flag to use at the funeral of their loved ones.
To support people with this we have had our own Heaven Branch flag, especially designed which can be loaned out for funerals.
We can arrange for the flag to be dropped off, or collected if this is more convienent, and plenty of notice is given, although a minimum of 48 hours is normally suffice
Please contact us and if you would like to borrow the Heaven Branch Flag.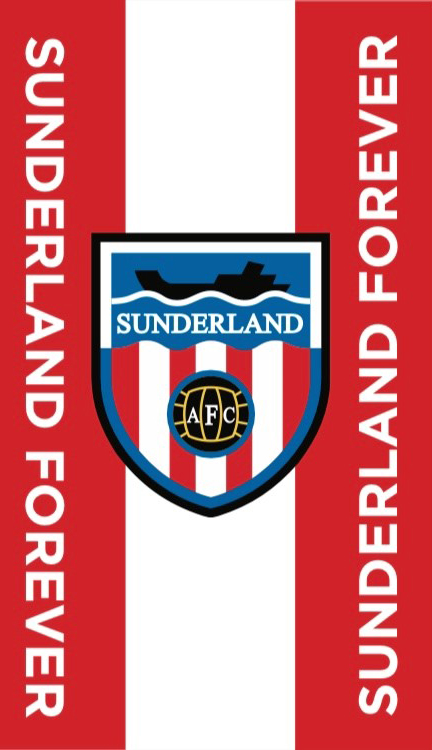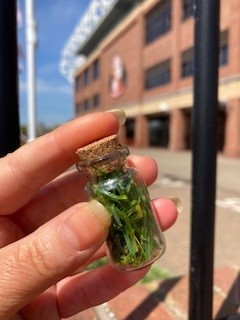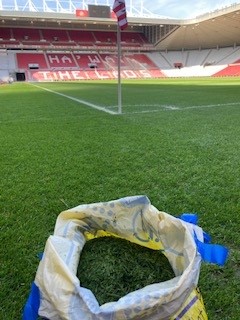 Thanks to our head groundsman Glen Campbell we were given clippings from our beloved pitch. The pitch was cut before the semi-final playoff game against Luton, on 13 May 2023.   Clippings have been pressed, dried then placed in tiny glass bottles and are available for families to have to put with their loved ones at funerals.  
Please contact us if you are arranging a funeral and wish to receive a bottle of hallowed turf.
Our loved ones will never be forgotten while we share stories, memories, and photographs and celebrate anniversaries.
We invite you to join our Facebook page which is a safe secure place where we support each other and celebrate our loved ones who are no longer with us. Come follow us at SAFC Heaven Branch Facebook