In October 2022 Sunderland Football Club agreed for us to be custodians of this area outside of the main stand.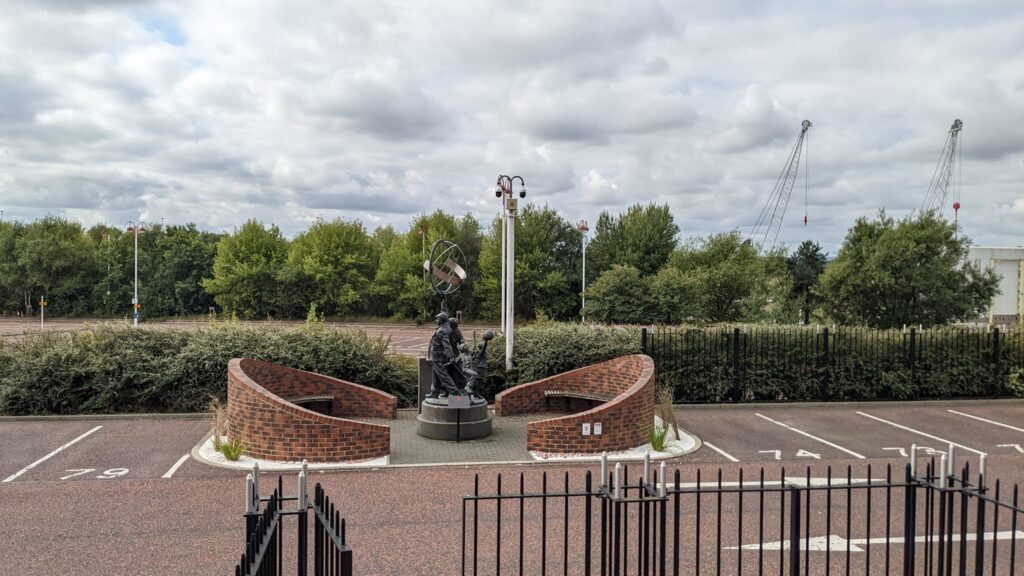 This was agreed upon after the news that ashes could no longer be placed on our pitch. The part plastic system of our pitch means grass can no longer be dug up and ashes placed in the soil.  With Brambledown Landscape Services' help, we transformed the area into a more suitable memorial space for Sunderland fans to visit to remember loved ones. 
We have held 2 memory pebble painting events so far in August 2022 and April 2023. These were both held at The Foundation of Light and gave us an opportunity to paint together remembering our loved ones. Our branch members family and friends gathered to paint pebbles to be then laid at the memorial garden. We had support from Washington Mind which we felt was important as we were all there to share stories of our loved ones, which at times. can be hard. 
Each person who painted a pebble was given one of our special 'love bug' gifts to remember both the day and their loved one.
In the months since we have maintained this area we have noticed  memory pebbles are growing in numbers which is amazing as this means news is travelling about the memorial area for our fans.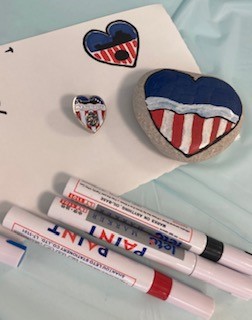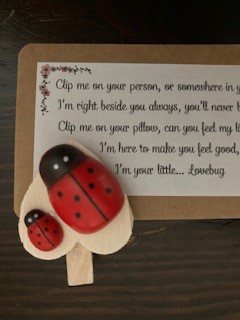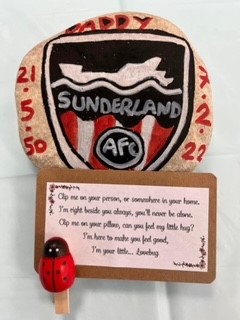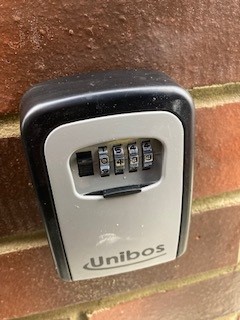 We invite fans who visit the memorial to lay ashes or a pebble to take a love bug! 
The box is hidden on the back of the memorial wall near the bushes … combination of 1973….What else!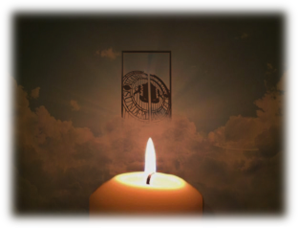 Remembering By Candlelight
On 11 December 2022 we met by candlelight to remember those who have died outside of the place they loved so dearly. 
We had support and words from Fr Marc Lyden-Smith, Washington MIND and Chaplain Emma Satchell. The former players association funded hot chocolate to keep us warm and Bojangles Ukes played beautiful live music.
Members of our Facebook page chat and support each other online but until this event, many had never met – it was a very special evening.
We would like this to be an annual event which we belive will bring a lot of comfort to us all. 
Heaven Branch - Remembering By Candlelight - Video by RJX Media