As our branch has steadily grown we have become more engaged as a group from voting on designs for pin badges, fundraising, and pebble painting events to a candlelight memorial. This page will update you on any activities we do, please see our Facebook page or use our contact us form for information on any activities in the pipeline.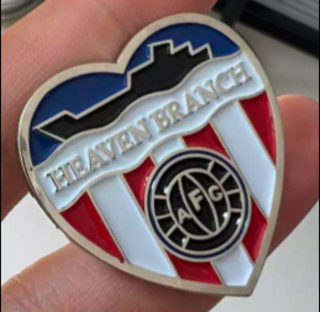 Our First Branch Pin Badge
Our Facebook group members suggested they would like a Branch Pin Badge and this design received the highest votes from our online survey. 
Badges found homes with Sunderland fans as far as Taiwan and America and the £800 raised was donated to the Bradley Lowery Foundation.
Badges are available and cost £4.00
Our Second Branch Pin Badge
The design to the right was a close contender to the first design, so this pin badge was introduced in November 2022. 


The branch intended to use funds from this badge to raise money to support club historian Rob Mason's idea of placing an additional plaque at the memorial area. This would be dedicated to all fans who have lost their lives travelling, from and during a game.
Badges are available and cost £4.00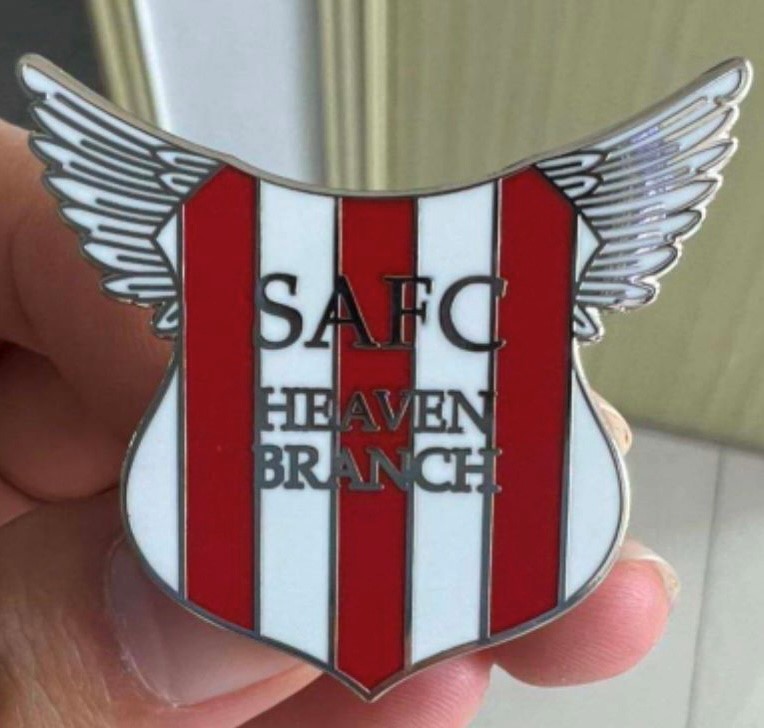 The unveiling of the new plaque at the Stadium of Light is dedicated to fans who have lost their lives travelling to, from and during games. Families of some of these fans stood alongside club staff and former players to remember them. our idea was to raise the funds for this from sales of our pin badge but local businessman Gavin Brown offered to pay for the plaque in full. This enabled us to donate the proceeds to 2 local charities. 
The £1,600 raised from the sale of our SAFC Heaven Pin Badges was distributed equally amongst the Charities, 4Louis and Action on Dementia.
here you can see representatives from both charities receiving a cheque for £800 each.
Memory Pebble Painting Events
So far held 2 memory pebble events at The Foundation of Light, the latest photos, and video from 6 April 2023, are shown below.